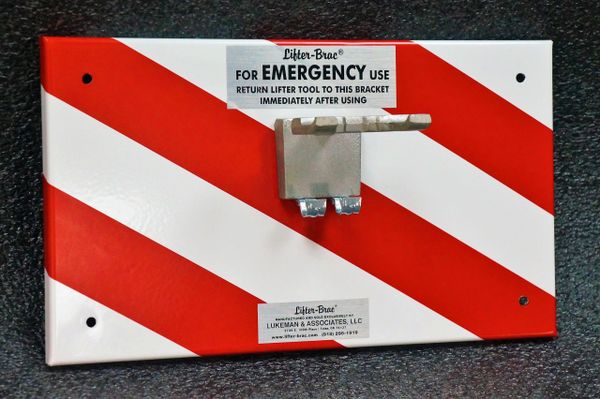 Lifter-Brac - Horizontal
Don't settle for inferior imitations! This is the original wall bracket for your floor lifter tool . . . the Lifter-Brac®!
The Lifter-Brac® wall bracket prominently displays your floor lifter tool so that all operations personnel know exactly where the tool is at all times...especially in case of an emergency. The Lifter-Brac® is attractively designed and constructed so the lifter tool is suspended and the vacuum cups do not come in contact with any part of the bracket. If the lifter tool is not returned to its proper location on the Lifter-Brac®, its absence is readily recognized and steps should be taken to retrieve it. Such recognition is also a deterrent to carelessness or possible theft.
Price shown does not include shipping/handling or taxes (if applicable). Made in U.S.A.
---
Specifications:
This model

Lifter-Brac® is wall-mounted horizontally and can hold a 4" Double Cup or 4" Single Cup Lifter Tool, a 5" Double Cup or 5" Single Cup Lifter Tool, or an Extended Handle Lifter Tool, which are all sold separately

Constructed with 17 gauge powder-coated carbon steel, ½ inch raised edge, OSHA-compliant red/white diagonal striping, and reflective decals

Heavy duty, solid aluminum die-cast hanger capable of holding many times the weight of the lifter tool

Approx. dimensions (inches):

14 x 8 x 4½
Approx. weight (pounds):

2
Reviews
Featured Products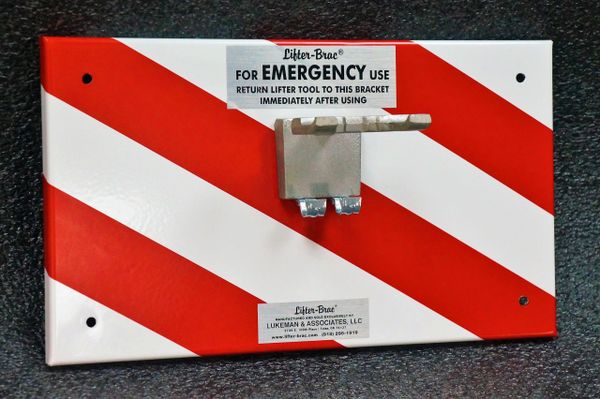 Lifter-Brac - Horizontal
$49.95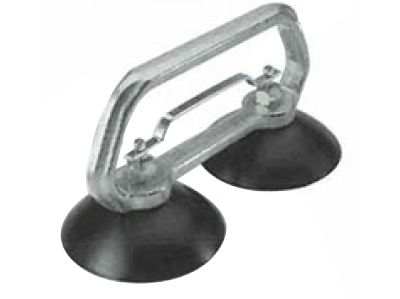 Lifter Tool - 5" Double Cup
$37.95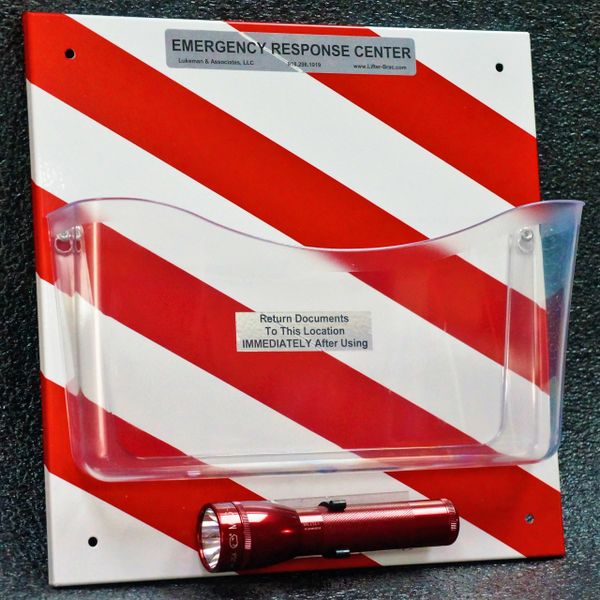 Emergency Response Center
$93.75