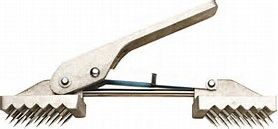 Lifter Tool - Carpet
The floor puller is an essential tool to gain access under your raised floor. When your floor tiles are carpeted, this tool is perfect to use for easy removal. The Carpet Floor Lifter handle and pads are heavy-duty, solid die-cast aluminum frame with 15 engaging pins in each pad to grip the carpet tile.
To raise a carpet floor tile, place the Carpet Floor Lifter Tool on top of the tile with the handle in the up position. When the handle is moved in a downward motion, the pads move away from each other positioning the pins into the carpet. To release the carpet from the tool, simply lift the handle and then the tool. Do not attempt to carry floor tiles with the tool.
We recommend your lifter tool be mounted prominently on a Lifter-BracTM - Carpet (SKU# LB-C). Purchasing the lifter tool and Lifter-BracTM together as a combination gives you the most cost effective pricing.
Price shown does not include shipping/handling or taxes (if applicable).
---
Specifications:
Heavy-duty die-cast solid aluminum handle and pads with strengthened steel levers and pins

Each of the two pads have 15 carpet penetrating pins.

Approx. Dimensions (inches):

12 x 3 x 2¾
Approx. weight (pounds):

3
Reviews
Featured Products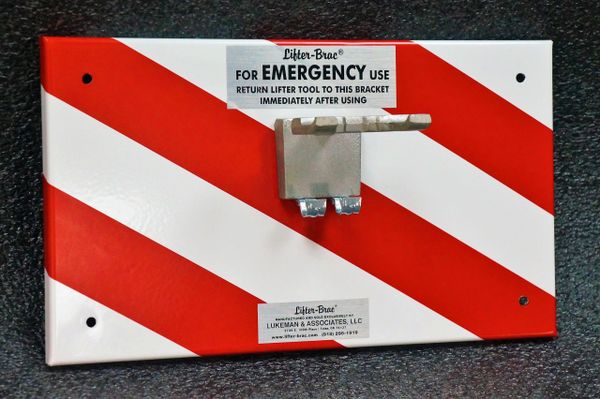 Lifter-Brac - Horizontal
$49.95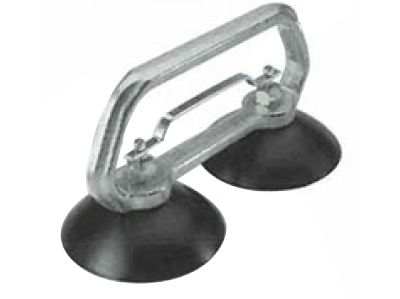 Lifter Tool - 5" Double Cup
$37.95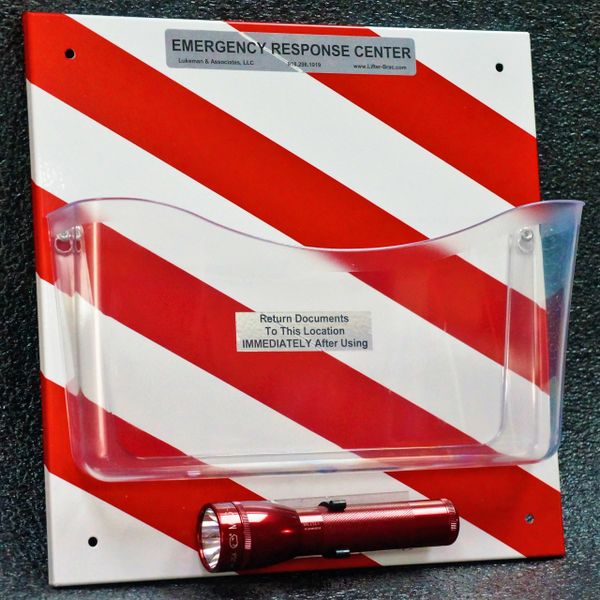 Emergency Response Center
$93.75