Emergency Response Center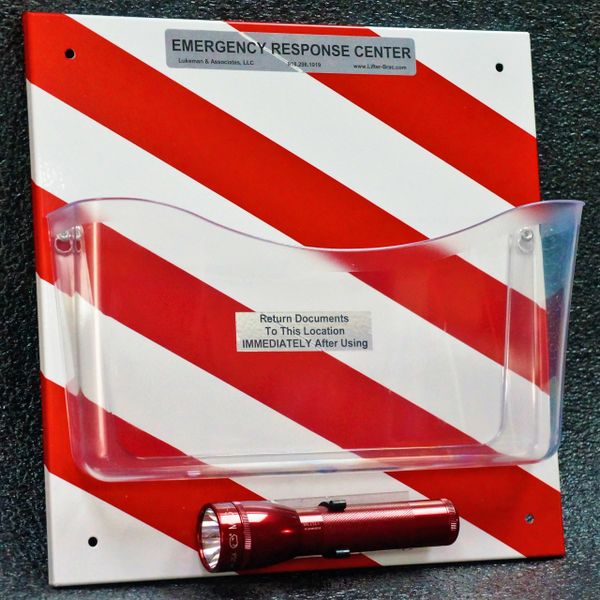 Emergency Response Center
The Emergency Response Center® (ERC) will allow you to quickly and efficiently store and retrieve your critical documentation, policies, and procedures for your facility. Your Critical Operational Governance Documents – such as your Maintenance & Operations Plans (MOPs, SOPs, EOPs), Site Configuration Policies, Emergency Response Procedures, Disaster Recovery Plan, Key Personnel & Vendor Callout Lists, Roles & Responsibilities, etc. – are stored in the unbreakable wall holder for easy and quick access. The ERC unit also includes an ultra bright LED Maglite® flashlight with a powerful 177 lumens and a sleek compact design for looking under dark raised floors, in dimly lit server rack cabinets, or in hard-to-see locations!
The ERC is attractively designed to complement your operations decor and can be mounted in the same proximity as your Lifter-Brac® wall bracket and lifter tool, and your CO2 fire extinguisher.
Order the optional super-strong Neodymium Rare Earth Magnets to mount your ERC to a metal object such as a switchgear rack or metal cabinet. The magnets come in a pack of four (4) and can be mounted on the inside corners of the ERC.
Specifications:
· The ERC is constructed with heavy gauge powder-coated carbon steel, ½ inch raised edges, OSHA-compliant red/white diagonal striping, and reflective decals.
· A Rubbermaid® unbreakable plastic document pocket has a 3 inch wide opening to hold 3-ring binders, handbooks, manuals, and file folders.
· The red Maglite® ML25LT LED C-Cell flashlight (batteries included) adjusts from Spot-to-Flood with the turn of the head and includes a hands-free Candle Mode capability. The rugged aluminum construction has a beam distance of over 1000 ft., brightness of 177 lumens, a drop resistance of 3 ft., and is water resistant.
· Approx. dimensions (in.): 14 x 14 x 4
· Approx. weight (lbs.): 2
Reviews
Featured Products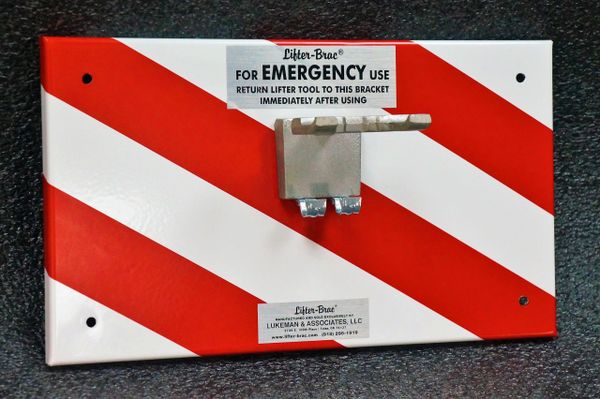 Lifter-Brac - Horizontal
$49.95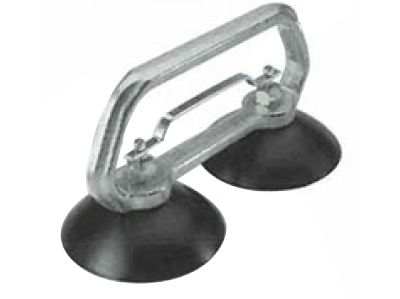 Lifter Tool - 5" Double Cup
$37.95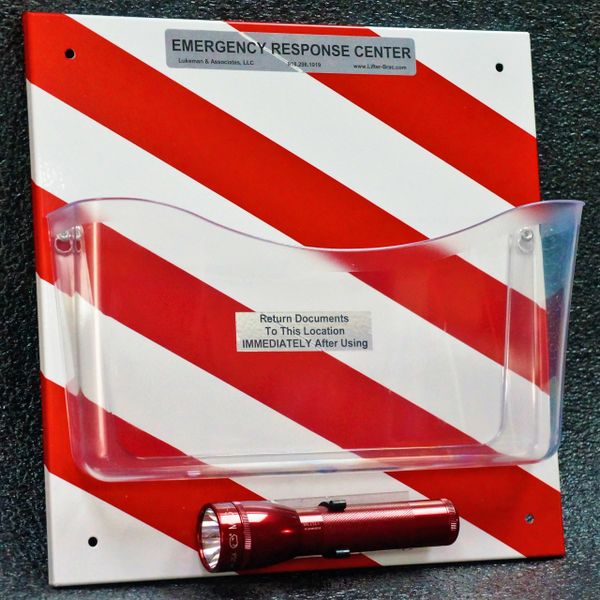 Emergency Response Center
$93.75